"Who do you say that I am?" Jesus asked. Simon Peter answered, "You are the Messiah, the Son of the living God." And Jesus answered, "Blessed are you, Simon son of Jonah! ... You are Peter (petros), and on this rock (petra) I will build my church..." Jesus then began to speak of the rough road ahead. And Peter took him aside and rebuked him... "Get behind me, Satan!" Jesus replied. "You are a stumbling block..."
(Matthew 16:13-23)

May these words of this Peter be like a rock,
not a stumbling block!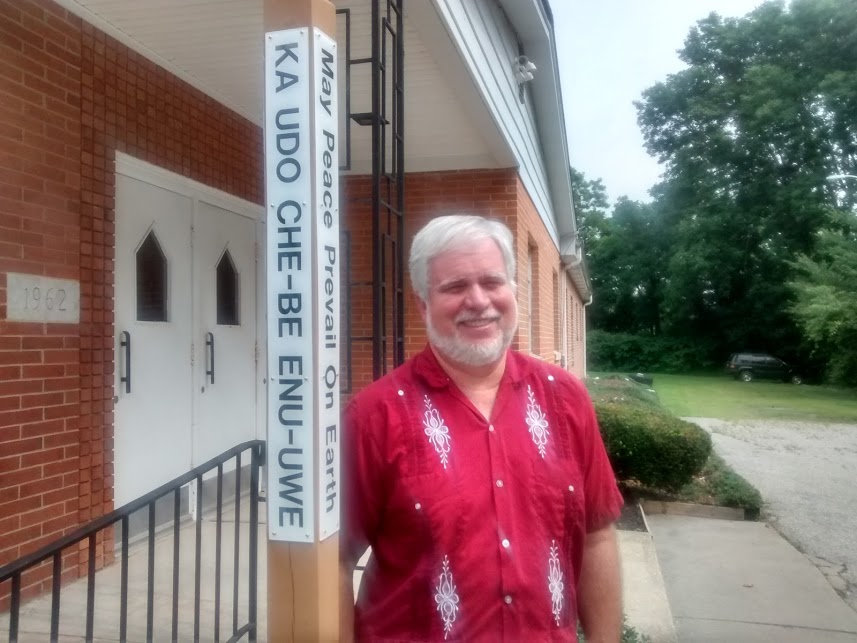 Messages
preached at
Long Green Valley Church of the Brethren
Glen Arm, Maryland USA
by Pastor Pete Haynes
Like many preachers, I use a variety of styles. From 2005 to 2017, most of my sermons were delivered without a manuscript. This development followed a visit to our sister congregation in the Dominican Republic, and the freedom of preaching extemporaneously there. Recently, I am shifting again, tho' I haven't settled. Since 2009 we have digitally recorded the audio into .mp3 files, so that these sermons can be heard online. There are also complete written worship services online (since 2000, more detailed in later years) to go with these sermons. As there are over twenty years worth of sermon manuscripts and/or recordings in these pages, you might find a message on a particular text or lectionary date in the indexes below. We still send our prayer list (the shared joys and concerns) around on Monday.
I generally follow the Revised Common Lectionary (a 3-year cycle of scriptures), but will often choose to go in different directions. Below are my sermons, listed beginning with the most recent. - PLH (click here to contact me)
All my sermons are indexed according to:
a) Scripture Text, b) Lectionary Cycle, & c) Year Preached
There is also a site search tool.
See also the index of sermons preached by others when I am away.
For various versions of scripture,
see Online Translations of the Bible.
Though not updated in several years, here's my Bibliography.
Check out my index of Children's Time messages.
Many years ago, we installed a Hearing Induction Loop, a simple and inexpensive means of helping those with a hearing disability (and a hearing aid equipped with a telephone switch) to better participate in worship.
For other relevant resources (leader how-to's, hymns, prayers, etc.), see Worship
Read what we do with these online messages in this congregation.
2019
(Lectionary year C)
| | |
| --- | --- |
| | (para traducir a espaņol, presione la bandera de Espaņa) |
Indexes
return to Long Green Valley Church homepage